It seems the goal for The Lego Movie Sequel (actual title) is to get a whole lot darker, as Phil Lord and Chris Miller are handing over the reins to director Rob Schrab (Community) and writer Raphael Bob-Waskberg (Bojack Horseman).
Both men have the talent and irreverence to make this film work, which is good to hear because The Lego Movie was the surprise smash of 2014. However, what I now want to know is "Will this film keep the lighthearted joy of the first one, or take a dark turn?" Because while I don't see them going PG-13 for the film or anything, these two are not known for their kid-friendly romps.
Schrab is probably the most child-friendly, having written the 2006 film Monster House. However, therein lies the problem-he wrote that film with longtime collaborator Dan Harmon, and together the two have created some of the most surreal and cynical works of the past twenty years. On top of directing one of the greatest television episodes of the decade in Community's App Development and Condiments and the animated episode G.I. Jeff, he has also assisted Harmon on the 2014-2015 breakout hit Rick and Morty, which is one of the most darkly humorous shows on television. And Schrab's dark humor doesn't end there. He also directed several episodes of The Sarah Silverman Show, Tenacious D, and Blue Mountain State, providing one of the darkest jokes I have seen on television: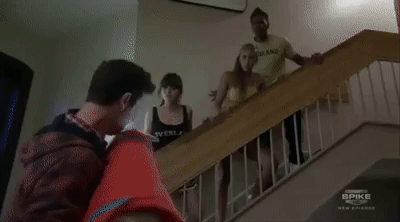 However, what really frightens me is the addition of Bob-Waskberg. Waskberg's writing is ingenious, and his BoJack Horseman is the funniest and smartest shows on television. However, each episode is a spiral further and further into a world of hopeless depression and cynicism, where there is no happiness. As brilliant as he is, is he capable of combining the cynicism with the optimism the way the first film so wonderfully did? Hell, even Waskberg's pitch for Fuller House, the sequel to a show he enjoyed and inspired his own series, was too dark to ever be made (it involved DJ's inability to love her children after the deaths of her mother and husband, and Uncle Jesse reminding her that everyone will eventually die so there's no point being afraid of it and to just accept your mortality).
I'm afraid we are in for a dark, dark sequel, and yet, I'm strangely ok accepting this journey. These men maybe be dark, but they are dark geniuses, and I'm excited for what they bring into this world.
Both men will be making their film debut. There is no news yet on who will be reprising their roles from the first one, but the film is scheduled for release February 8, 2019.